Archive for September 16th, 2023
Comments Off
September 16th, 2023 Posted 10:48 pm

HAYWARD SWIMCLEAR AND PROGRID FILTER CLAMP ASSEMBLY DEX2420J. THIS PART IS MISSING SOME PAINT. THIS PART WILL ONLY WORK ON HAYWARD SWIMCLEAR AND PROGRID MODELS. IT WILL NOT WORK ON HAYWARD MICROCLEAR OR SUPER STAR CLEAR MODELS. YOU NEED CLAMP DEX2400J. IF YOUR CLAMP IS A TWO PIECE CLAMP WITH TWO NUTS. THIS CLAMP WILL NOT WORK ON YOUR FILTER.
Comments Off
September 16th, 2023 Posted 2:45 pm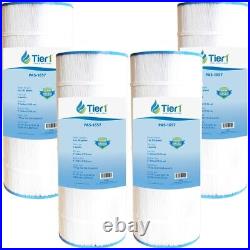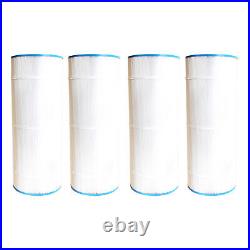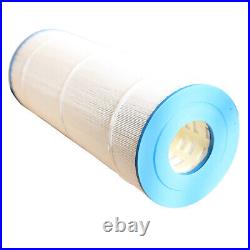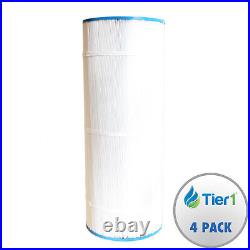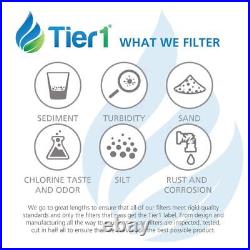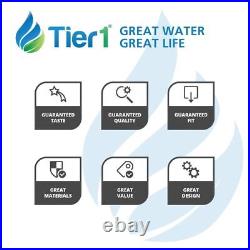 Fits Hayward CCX1750-RE X-Stream PXST175 FC-1287 C-8317 Filter (4 Pack). Tier1 Model Number: PAS-1657-4-PACK. Fits Hayward 175, CC1750, Clearwater II and Waterway Pro Clean. The Tier1 PAS-1657 Replacement for Hayward CCX1750-RE, Pleatco PXST175 fits the Hayward X-Stream CC1750. Tier1 Pool and Spa filters will protect your investment engineered to outperform the competition and exceed your expectations. Featuring high durability filter fabric that maintains strength even when loaded with sediment and sand, a tighter porosity and denser weave to capture more contaminants in less time, and high strength, high flow core designed to support the filter while providing industry-leading flow rates. Tier1 Pool and Spa filters will clean your water faster and more efficiently with less wear and tear on your pump. Dive in with Tier1, the water's great! Keep the Water Clean: The pleated fabric filter maximizes contact between contaminants and filter media, allowing for greater capacity and contaminant reduction. The durable & washable 175 sq ft fabric has tight porosity and a dense weave which sifts out unwanted hair, leaves, dust, sediment, sand, etc. With a high strength, high flow design. Fit and Dimensions: The cartridge is designed for systems that use a 8 15/16 inches (Outside diameter) x 23 1/4 inches (Length) spa or pool filter. It is recommended that you change your pool or spa filter when the pressure gauge on the filter tank reaches 8 psi above the pressure recorded when first installed. Your filters are guaranteed to be the right fit! Our customer service team is guaranteed to answer your call! You're guaranteed to find expert help! If you need assistance placing your new order please let us know how we can help!
Comments Off
September 16th, 2023 Posted 6:42 am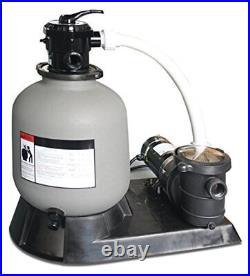 Pool Chemicals & Testing. Spa Chemicals & Sanitizers. Sign up to receive special insider notifications of deals, promotions, and new items! Hayward Refurbished W3S180T93S ProSeries 18 In. 1.5 HP Sand Filter System. The Hayward ProSeries 18-Inch Above-Ground Pool Filter System is an efficient and effective filtration system that comes with a 20 polymeric tank, a 7-position filter control valve, and a 1.5 HP PowerFlo Matrix pool pump. The 7-position VariFlo valve allows for maximum flow with lower pressure drop, while the large pressure sand/water drain allows for easy and rapid winterizing or servicing. The pump-to-filter union connection makes for simple installation and winterization. The integral top diffuser ensures even distribution of water over the entire sand bed, maximizing the filtration area for optimal cleaning results. This filtration system is designed for above-ground pools and is an excellent choice for maintaining a clean and healthy swimming environment. Questions about this item? To make sure we get the order to you as fast as possible, orders are processed as soon as they come in. We cannot guarantee that any order can be cancelled once placed and processed. Included in this but not limited to are Heat Pumps, Gas Heaters, Large Filters, Slides, and Diving Boards. These products are delivered to the front of the driveway, not to the garage or installation site. The trucking company is not responsible to transport your items anywhere other than the front of your driveway. In this circumstance, we will call you with the additional charges. To help make this process as smooth as possible please follow these guidelines. Sign Bill of Lading (receiving bill). This document says that the order has been received. This all states that the order has arrived in good condition. It is the customer's responsibility to inspect all packages received. This document also states the number of cartons you are receiving, please make sure this number is the same as the actual number of cartons received. It is your responsibility to make sure your order is in good condition upon receipt. Backyard Pool Superstore is here for all of your pool and backyard needs. Here at Backyard Pool Superstore, we understand that mistakes can be made. The packaging must be resealed with. See below for more details. When you sign for the product, you state the product arrived in good condition, and you accept the condition it was delivered in. Our staff is dedicated to making sure your experience with us is not only good, but the best! We are not just "Internet retailers", we are pool and backyard professionals that have been in business for over 20 years. We pride ourselves on fast, professional customer service. We use the latest technology to assist you with your pool, spa, patio, and backyard needs. The Best Customer Service and Expert Advice. With many years of experience in all aspects of the pool and backyard industry, we are here to help you with all of your questions. If one of our staff members cannot help you immediately, we will not rest until we find an answer to your question.