Fits Hayward CCX1750-RE X-Stream PXST175 FC-1287 C-8317 Filter (4 Pack)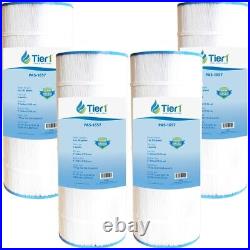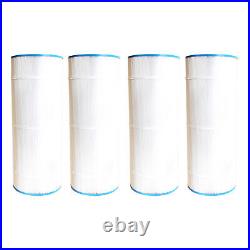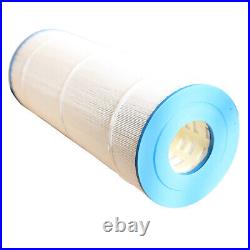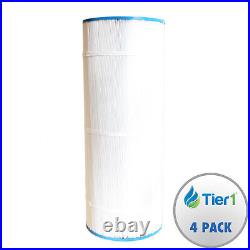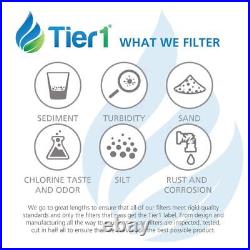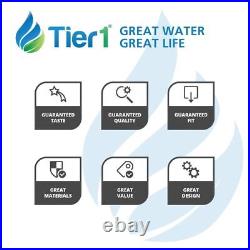 Fits Hayward CCX1750-RE X-Stream PXST175 FC-1287 C-8317 Filter (4 Pack). Tier1 Model Number: PAS-1657-4-PACK. Fits Hayward 175, CC1750, Clearwater II and Waterway Pro Clean. The Tier1 PAS-1657 Replacement for Hayward CCX1750-RE, Pleatco PXST175 fits the Hayward X-Stream CC1750. Tier1 Pool and Spa filters will protect your investment engineered to outperform the competition and exceed your expectations. Featuring high durability filter fabric that maintains strength even when loaded with sediment and sand, a tighter porosity and denser weave to capture more contaminants in less time, and high strength, high flow core designed to support the filter while providing industry-leading flow rates. Tier1 Pool and Spa filters will clean your water faster and more efficiently with less wear and tear on your pump. Dive in with Tier1, the water's great! Keep the Water Clean: The pleated fabric filter maximizes contact between contaminants and filter media, allowing for greater capacity and contaminant reduction. The durable & washable 175 sq ft fabric has tight porosity and a dense weave which sifts out unwanted hair, leaves, dust, sediment, sand, etc. With a high strength, high flow design. Fit and Dimensions: The cartridge is designed for systems that use a 8 15/16 inches (Outside diameter) x 23 1/4 inches (Length) spa or pool filter. It is recommended that you change your pool or spa filter when the pressure gauge on the filter tank reaches 8 psi above the pressure recorded when first installed. Your filters are guaranteed to be the right fit! Our customer service team is guaranteed to answer your call! You're guaranteed to find expert help! If you need assistance placing your new order please let us know how we can help!
Tags: c-8317, ccx1750-re, fc-1287, filter, fits, hayward, pack, pxst175, x-stream
This entry was posted on Saturday, September 16th, 2023 at 2:45 pm and is filed under fits. You can follow any responses to this entry through the RSS 2.0 feed. Both comments and pings are currently closed.