PCC105-PAK4 Pool Filter Compatible with Pleatco, Pentair CCP420, 178584, Unicel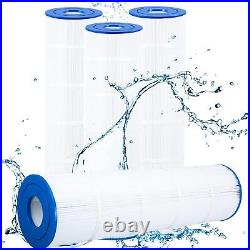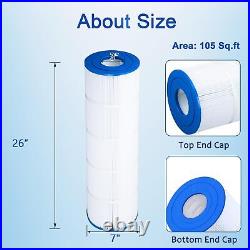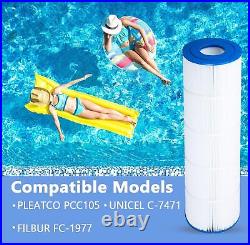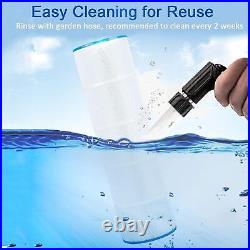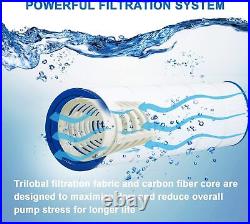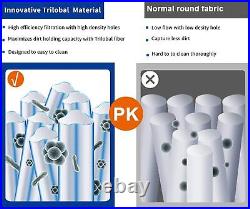 Compatibility? Height 26″; Outer Diameter: 7″; Top Opening: 3″; Bottom Opening: 3″. #PLEASE NOTE: Our Spa filter are NOT original filters. Easy to Clean? Benefited from innovative and high-performance Trilobal fabric Design, PELLUCID pool filter cartridge are easier to capture and release dirt, so you can always keep your pool and spa clear and safe for you and your family. It is recommended that you can scrub every 2 weeks the fabric with a cartridge cleaner tool and rinse it with a garden hose. Premium Material? We're committed to creating affordable, high quality pool filters to ensures safe and healthy pool water. The End Caps is made from durable, chemical resistant compounds. And the backbone constructed of high quality carbon fiber is solid one-piece construction for structural integrity. Advanced Filtration System? Keep your pool water clean and clear with the help of this high quality pool filter cartridge. Better than other normal fabric, our innovative Trilobal fiber provide maximum dirt holding capacity, high efficiency filtration system, and excellent chlorine Resistance. Effectively eliminates pollen, hair, dirt, leaves, dust, sand, debris and more. Embrace the tranquility of perfectly filtered pool water. Longer Life with Sturdy Core? Made of premium carbon fiber which is lighter and stronger, the backbone provide greater structural integrity for longer life. Never worry about being crack during normal use. Once you get our on-budget pool filter you will use them for months to come with satisfaction. We take pride in providing a seamless return process to our buyers. (Normally within 7 days) We do not offer exchanges. We strive to make sure that every customer is happy.
Tags: ccp420, compatible, filter, pcc105 pak4, pentair, pleatco, pool, unicel
This entry was posted on Monday, September 18th, 2023 at 6:58 am and is filed under pcc105 pak4. You can follow any responses to this entry through the RSS 2.0 feed. Both comments and pings are currently closed.