Posts Tagged 'unicel'
Comments Off
December 5th, 2023 Posted 1:39 am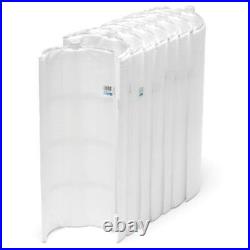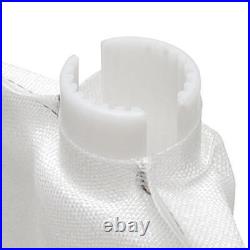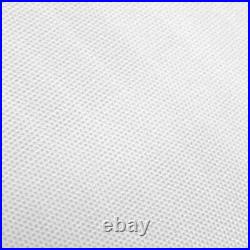 The Unicel FS2004 Filter Grid Set is the perfect replacement set for your 48 sq. Pentair, American, Hayward, Jandy, and Pac-Fab D. Achieve maximum water quality with replacement Unicel Filter Grids for your D. This kit is a set of eight that includes seven full grids and one partial grid. Made with mildew resistant polypropylene, these Unicel Filter Grids capture and trap the smallest debris and bacteria, keeping your water healthy and clear. Easy to clean and install, Unicel Filter Grids are universal and fit Hayward, PacFab, and Sta-Rite D. Note: Collar has an open slot with two Notches. The length is measured from one end of the grid to the other, Not including the collar.
Comments Off
November 20th, 2023 Posted 4:56 pm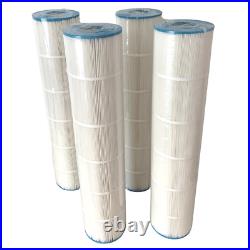 Hayward 1280, Swimclear C5020, C5025, C5030, Aladdin 23101, Baleen AK-60550, Unicel C-7497, C-7494, C-7494-4 Pleatco PA131, Pleatco PA131-4, Filbur FC-1227, FC-1227P, FC-6435. Pool & Spa Filter Specifications.
Comments Off
November 17th, 2023 Posted 7:22 am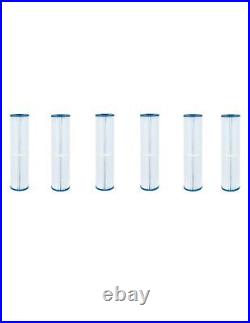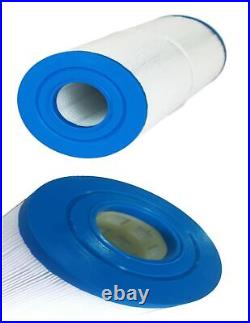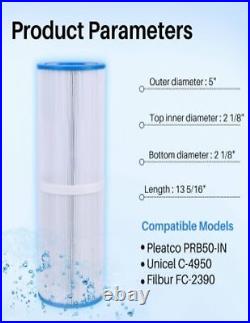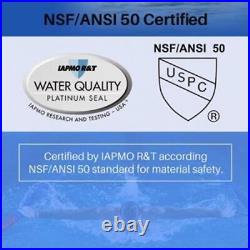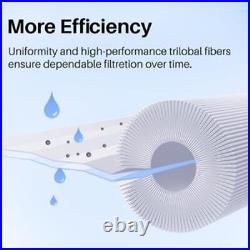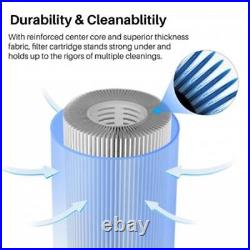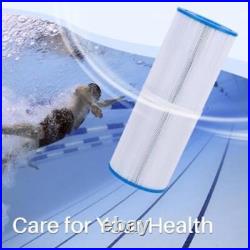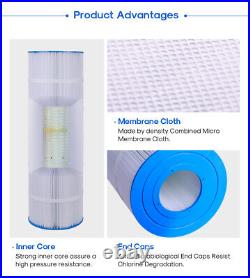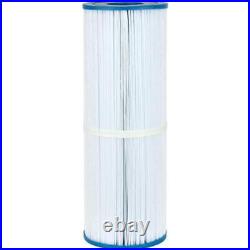 Bottom: 2-1/8 open hole. Longer Service Life – Clean less frequently and lasts longer. Top: 2-1/8 open hole.
Comments Off
November 9th, 2023 Posted 3:33 am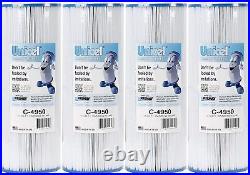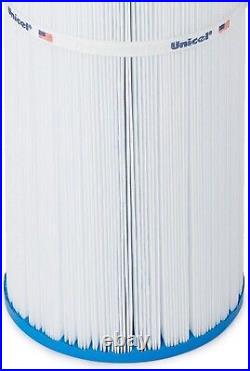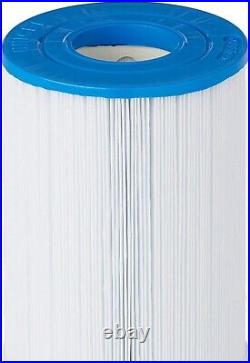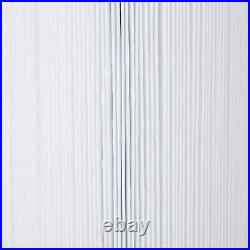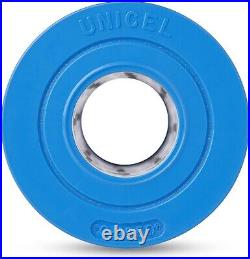 High quality 50-square foot filter media replacement cartridge that is made in the USA. The C-4950 is an upgrade to 25 sq. C 4326 and C 4625 cartridges. Heavy-duty polyester is designed to last far longer than cheaper alternatives. Also features more pleats for improved filtering capacity. Dimensions: 4.93 x 4.93 x 13.31 inches; Diameter (in): 4.93; Pleat count: 212.
Comments Off
October 25th, 2023 Posted 10:44 pm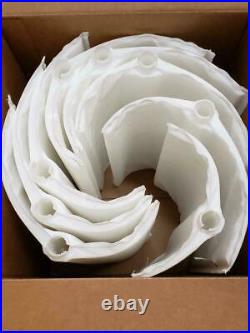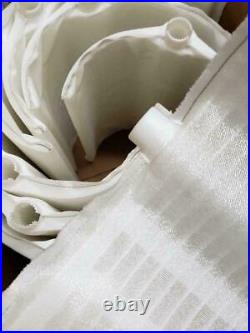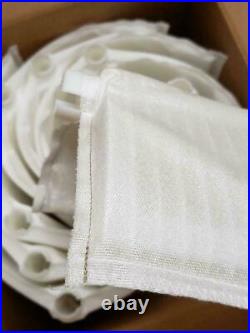 FG-1005 DE Replacement Pool Filter 7 Full 1 Partial 60 sq ft. Made in USA by Unicel.
Comments Off
October 24th, 2023 Posted 6:11 am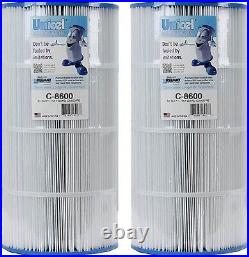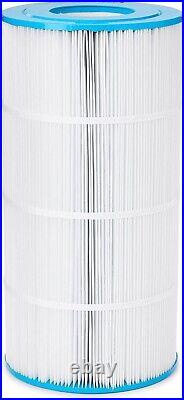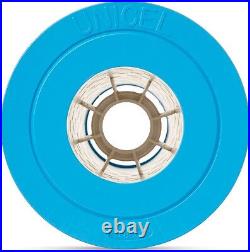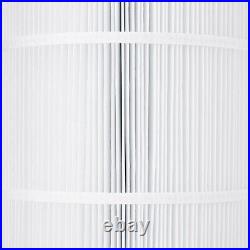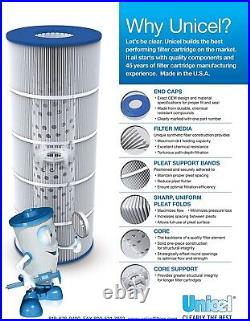 Dimensions (L x W x H). 18.2 x 9.2 x 8.8 inches.
Tags: 2pack, c-8600, c1500, cartridges, clear, cx800re, filter, hayward, pa80, star, unicel
Posted in unicel
Comments Off
October 15th, 2023 Posted 7:51 am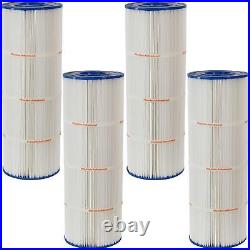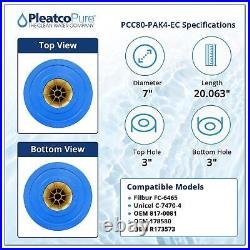 The Pleatco PCC80-PAK4 is a complete set of four replacement filter cartridges for the Pentair Clean & Clear Plus 320. Each cartridge contains an area of 80 sq ft, all four together totaling 320 sq ft. The Pleatco Advanced cartridges provide more thorough filtration and a longer lifespan. Pleatco Advanced media contains more fibers per unit area, offering far greater volume dirt-holding capacity than other filtration fabrics. Combined with Free Flow Core technology, the Pleatco Advanced cartridges consistently deliver lower pressure and higher flow rates resulting in a regulated gentle flow that uses less energy, creates less wear and tear on the pump and ensures a longer life of the product. Pleatco PCC80-PAK4-EC Pool Filter Cartridge Replacement for Unicel: C-7470-4. Also works with the following: Pentair Clean & Clear Plus 320, (4 required). Specifications: DIAMETER: 7″, 177.8 mm, LENGTH: 20.0625″, 509.5875 mm, TOP HOLE SIZE: 3″, 76.2 mm, BOTTOM HOLE SIZE: 3″, 76.2 mm, MEDIA SQUARE FEET: 320, MEDIA WEIGHT: 4 oz. Featuring: Reinforced Center Cores, Super-Bond Bands, Break Resistant End Caps and Pleatco Smart Tracker Time Stamping. PleatcoPure: Free Flow Core for Maximum Water Flow Paired with Pleatco Advanced Filtration 4 Oz. Fabrics that are Uniformly Point Bonded with the Highest Fiber Count in the Industry. US Designed and Engineered to provide the cleanest water filtration possible for the health, safety and happiness of every pool and spa owner. View more great items. 4 Intex Pool Ladders in 3 Sizes – Soft-Side Pool Ladders. Lifejacket XL Bluetooth Speaker Black Altec Lansing (IMW789-BLG-2). Gli 20′ Storm Commercial Solar Cover Reel Tube Kit for In Ground Pools. This listing is currently undergoing maintenance, we apologise for any inconvenience caused.
Comments Off
October 2nd, 2023 Posted 2:03 am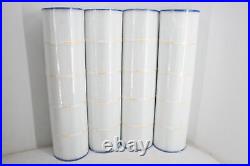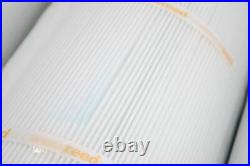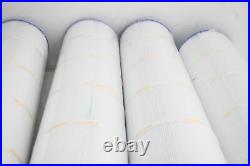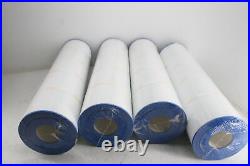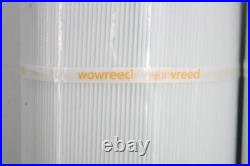 Does not appear to have been used. PLEASE SEE PHOTOS FOR WHAT IS INCLUDED. Please do NOT ASSUME an item is included if it is not in the photo. Wowreed Pool Filter for Jandy CL460 CV460 PJAN115 M PAK4 Unicel C-7468 Pack of 4. Dollarhog has partnered with some of the Nation's largest retailers and distributors to aggressively liquidate consumer merchandise. That philosophy inspired family-owned Dollarhog. We appreciate your business! All merchandise is tested prior to listing unless it is sealed in the factory package. This will include powering on the unit and checking all the major functions. You will find condition and testing notes in the item description. This helps our buyers know EXACTLY what they are getting. We check and respond to our messages often. We are here for you. We check these messages often throughout the day, 5 days a week, and it is our goal to respond as quickly as possible. Many carriers will not deliver to a PO Box and this can delay your order. Per the CPSC, failure to adhere to applicable UL safety standards. May pose an unreasonable risk to consumers of fire and serious injury or death; and that compliance with the relevant UL standards significantly reduces the risk of injuries and deaths from micromobility device fires.
Tags: c 7468, cl460, cv460, filter, jandy, pack, pak4, pjan115, pool, unicel, wowreed
Posted in wowreed
Comments Off
September 20th, 2023 Posted 7:29 am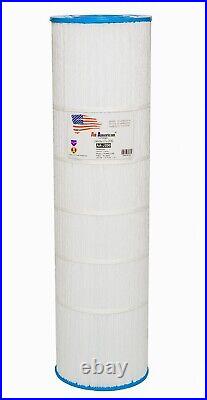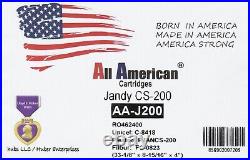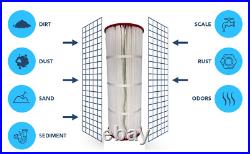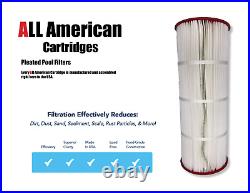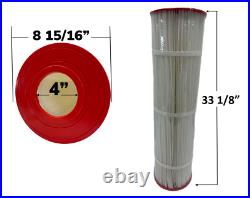 Model: AA-J200 Product Dimension. Length: 33 1/8″; Outer Dimension: 8 15/16″; Top: 4″ Open; Bottom: 4″ Open. Specifications: Length: Filtration Area: 200 Sq. 100% American Made and Sourced. Great Seal: We use soft plastisol end caps to allow for a better seal on top and bottom, this will reduce water bypass and ensure your filter works as effectively as possible. COMPATIBLE REPLACEMENT PART NUMBERS. All American Cartridge is an independent brand.
Comments Off
September 18th, 2023 Posted 6:58 am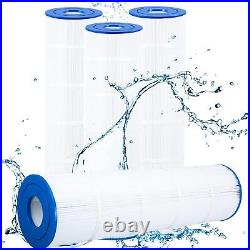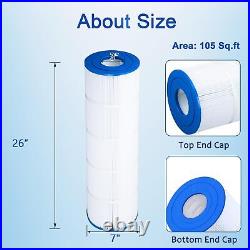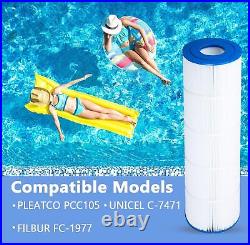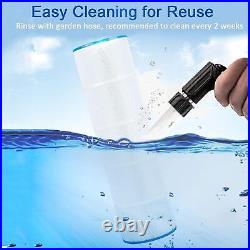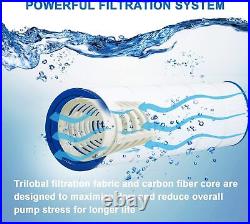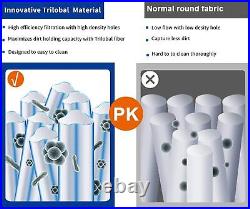 Compatibility? Height 26″; Outer Diameter: 7″; Top Opening: 3″; Bottom Opening: 3″. #PLEASE NOTE: Our Spa filter are NOT original filters. Easy to Clean? Benefited from innovative and high-performance Trilobal fabric Design, PELLUCID pool filter cartridge are easier to capture and release dirt, so you can always keep your pool and spa clear and safe for you and your family. It is recommended that you can scrub every 2 weeks the fabric with a cartridge cleaner tool and rinse it with a garden hose. Premium Material? We're committed to creating affordable, high quality pool filters to ensures safe and healthy pool water. The End Caps is made from durable, chemical resistant compounds. And the backbone constructed of high quality carbon fiber is solid one-piece construction for structural integrity. Advanced Filtration System? Keep your pool water clean and clear with the help of this high quality pool filter cartridge. Better than other normal fabric, our innovative Trilobal fiber provide maximum dirt holding capacity, high efficiency filtration system, and excellent chlorine Resistance. Effectively eliminates pollen, hair, dirt, leaves, dust, sand, debris and more. Embrace the tranquility of perfectly filtered pool water. Longer Life with Sturdy Core? Made of premium carbon fiber which is lighter and stronger, the backbone provide greater structural integrity for longer life. Never worry about being crack during normal use. Once you get our on-budget pool filter you will use them for months to come with satisfaction. We take pride in providing a seamless return process to our buyers. (Normally within 7 days) We do not offer exchanges. We strive to make sure that every customer is happy.